Yes I am almost 7 months pregnant in the middle of the Pandemic.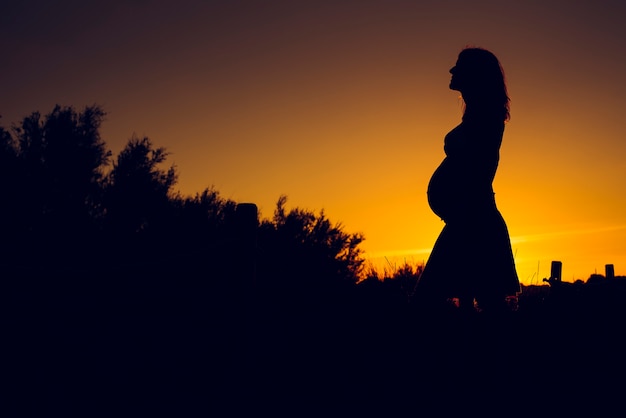 When it all hit, my immediate concern was not for myself or unborn child. Call it denial or my maternal nurturing instinct, my mind went to the older generations of my family and to my husband who works in the medical field.
Reality hit several weeks in, articles started popping up about how this virus was impacting women giving birth and their birth plans. My first reaction was to worry and feel sad for several friends of mine with due dates very soon.
In my concern (and curiosity) I checked in with my friends, finding out about hospital restrictions, rules for visitors, and expectations for partners/support in the labor room. I began to pray.
Then I realized-this is not a short-lived problem. I may have another two to three months to go but this virus is not going away quickly. All of a sudden the situations and scenarios became personal and my mind began to race.
I asked myself all the questions:
Who will watch Z while I labor at home? Will it have to be L? Then will I do that part on my own, without help or support? What if my parents/in laws can't come up? Who will take care of Z when we need to go to the hospital? All our backup and friend support will probably be unavailable to watch Z even briefly!
Beyond the questions I began to hope beyond hope that L would be there for me through this birth process; no matter what the rules or restrictions look like.
My worry turned to sadness as I considered those significant moments surrounding birth that probably would never happen: Grandparents not meeting this little guy at the hospital. Z not being able to come to the hospital with his "big brother' hat on to meet his sibling as we had planned.
I see the articles online and I hear it in people's voices, I see it in their faces. Where once pregnancy would bring on an almost exuberant response from family, friends, and even unwanted attention from strangers-there is now a new reaction. One of fear and uncertainty.
I get looks at the grocery store. Wide eyed I get more than the 6 feet distancing followed by unsaid sadness saying: "I'm sorry".
I am not sorry I am pregnant.  I am a little anxious but I am choosing to not be anymore anxious than is normal.
I had a plan for Z's birth; a very set plan and very normal pregnancy that gave all the green lights for that plan to go through. After a very difficult and unexpected birth process I learned that you cannot predict the circumstances of how a child will enter the world. Yes have a plan, but be prepared to change it-as need arises.
I have come to a resolution: no matter how this all goes: We are still having a baby. That is a beautiful, wonderful, exciting, and a joyous occasion no matter the circumstances. In a season filled with so much grief and yes death: we should be excited and grateful for new life!
And honestly? After this little guy arrives it's not like we will be getting out of the house much anyways.
If you know someone who is pregnant. Be aware they may needs some extra TLC (yes even more than they normally get with food craving runs and dealing with the raging unpredictable hormones). Their pregnancy has quickly become something to be afraid  of or sad about instead of joyous.
Show them you care by: Sending a video or videochat sharing your excitement about their announcement or gender reveal. Still showering them with gifts dropped off at the door or via package if their baby shower has been canceled. Sending them grocery or to-go food gifts cards and notes of encouragement after baby is born instead of visiting.  If you know they are struggling; send a just because gift too even if it's a virtual card to let them know they are loved and are awesome mamas. There are many ways to show you care or love someone: actions and words can be just as helpful as a hug could ever be.
If you are pregnant I want you to know I get it. I am in the trenches with you. I know it's hard: fear, rules, restrictions, information comes at you at a scary pace. It's not easy to remain calm. The normal excitement and joy that comes from announcing your pregnancy, sharing gender, having a baby shower has been taken from you. For that I am so sorry. It's totally ok to be sad about that.
But I want you to know, I am happy and excited for you and your family. New life is a wonderful thing. You will get through this and be an awesome mom no matter the circumstances around your child's entrance into this world.
We can and will do this. I encourage you to reach out to some other soon-to-be mamas and share your feelings and concerns. We may be apart but we are doing this together.
Don't forget: having a baby is a beautiful, wonderful, exciting, and a joyous thing.
No matter the circumstances.